Silent Auction
Read about the great items we still have available in our 2019 Auction! Email your bid for any of the items below to info@fiuga.org by December 1, 2019 at 11:59pm CST. The highest bidder will win. If multiple bids are received at the same price, a winner will be randomly selected. All proceeds support our urogynecology fellowship program in Nepal and surgical expenses for women receiving prolapse surgery in association with the program.
1-week Sydney Australia B&B Week Stay, hosted by Christopher Benness
Value: $1500
Minimum Bid: $750
Donor: Christopher Benness
Description: Enjoy a week-long bed & breaskfast stay at the home of IUGA member Christopher Benness. Comfortable accommodations only 15 minutes from Sydney's central business district. Ferry ride to the city, bush outlook, swimming pool, car available for use, and an afternoon on the Sydney harbor.
Preceptorship at Monash Mercy in Melbourne, Australia with Anna Rosamilia and Peter Dwyer – this year's Lifetime Achievement Award Winner!
Value: $1000
Minimum Bid: $750
Donor: Anna Rosamilia & Peter Dwyer
Description: Professors Anna Rosamilia and Peter Dwyer have been educating the best and brightest in Australasia for years. And you could be next! Imagine visiting the vibrant city of Melbourne and getting to work with Drs. Dwyer and Rosamilia in their offices AND in the OR to see how they have been successfully treating women with urogynecological problems for the past three decades and producing some of the finest research in the world.

"Visiting with them for just one day in the office and once in the OR helped me pick up numerous tips that altered the way I practice and there are few places in the world that I enjoy as much as Melbourne and the surrounding area." – Peter Sand
1- week Surf Coast Beach House, Fairhaven, Australia
Value: $1500
Minimum Bid: $1000
Donor: Anna Rosamilia
Description: One week use of a beach shack on the Surf Coast in Fairhaven, Australia. With great views, easy access to the Fairhaven beach via a track down the property, and loads of space for 2 families or 1 large family, this is a great location for your next great holiday – in summer or winter! The upstairs has an open plan living/dining and kitchen area with heating/cooling and 3 bedrooms (the main bedroom has an ensuite). There is a large living area downstairs with table tennis, TV, kitchenette, shower, toilet, laundry & 4th bedroom with queen bed. Fairhaven is on the Surf Coast, Great Ocean Road, Victoria, about a 90-minute drive from Melbourne, Australia.
2020 Course Registration – Pelvic Floor & Anorectal Ultrasound Masterclass, Croydon, UK
Value: $600
Minimum Bid: $300
Donors: Ranee Thakar & Abdul Sultan
Description: This 2-day workshop aims to provide skills in all aspects of pelvic floor and anal endosonography that would interest the novice as well as the more experienced. The program will be comprehensive, encompassing a global perspective to pelvic floor trauma including levator injuries, rectoceles, cystoceles and urinary incontinence. Live demonstrations are planned and delegates will be given an opportunity to develop hands-on experience in image acquisition and interpretation. https://www.perineum.net/
Course Registration – 25th Annual Rodney Appell Memorial Update in Gynecologic Urology in Turks & Caicos
Value: $895
Minimum Bid: $400
Donor: Peter K. Sand
Description: Join Dr. Peter K. Sand for this course in Turks & Caicos. Updates in the understanding of how to evaluate and treat women with lower urogenital tract abnormalities, pelvic prolapse, incontinence and the complications of these procedures will be the focus of the meeting. Results of recent clinical trials of emerging therapies will be discussed. The Conferences will bring together gynecologists, urologists, urogynecologists and clinical physicians from around the world, resulting in a cross-fertilization of ideas that will enhance the translation of basic science into clinical application. Learn more at https://www.urogynecologycourses.com/.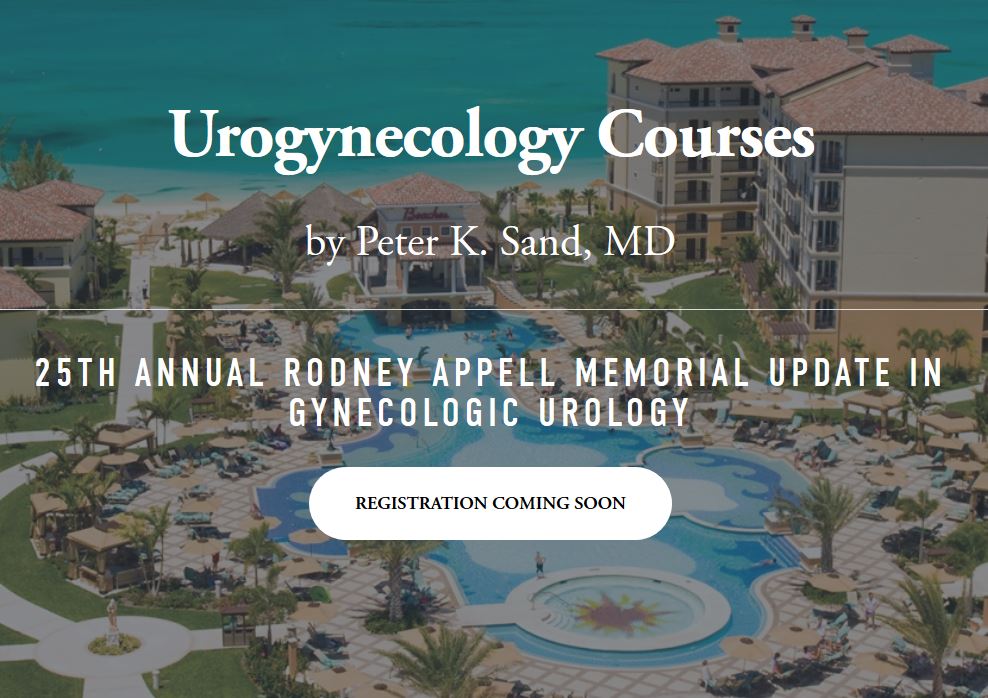 Madurodam, The Hague – 4 tickets
Value: $87
Minimum Bid: $40
Donors: Novotel World Forum & Madurodam
Description: Start planning your trip to the 2020 IUGA Annual Meeting in The Hague. Discover what makes the small country of the Netherlands so great with a visit to The Madurodam – an open-air museum of the Netherlands in miniature, with activities suitable for the whole family! https://www.madurodam.nl/en/the-park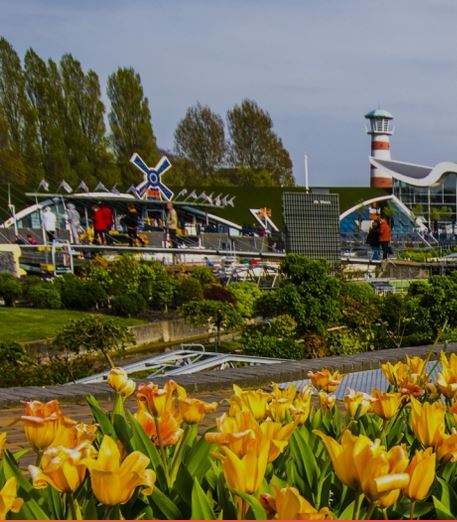 Louwman Museum, The Hauge – 4 Tickets
Value: $36
Minimum Bid: $20
Donor: Louwman Museum
Description: Cars and automotive art are on display at the Louwman Museum. Come see one of the world's largest and most famous collections of historic automobiles! Early autos sit alongside racing cars, sports cars, and luxury limousines. While you are there, have lunch in Museum Square which replicates the unique atmosphere of the 1920s, complete with original house fronts from The Hague. Purchase now so you can plan to include this stop on your trip to the 2020 IUGA Annual Meeting in The Hague, the Netherlands. https://denhaag.com/en/location/328/louwman-museum